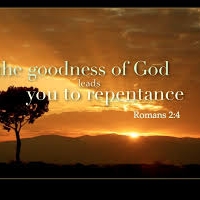 A Season for Reflection and Repentance
by Pastor Moh | September 14, 2015
Dear TSH Congregation:
Blessings to you!
We have officially begun our 2015 Yom Kippur Fasting & Prayer. For the next
21 Days
– from 6pm Sep-13 to 6pm Oct-04, we will be fasting and praying together as a congregation. It is a season of REFLECTION & REPENTANCE in the calendar of Israel. This has deep spiritual implications for the church and each believer.
In our 2015 Season, these holy days (see Leviticus 23) are as follows:
Sep-13 to Sep-13 is Rosh Hashanah (Hebrew New Year)
Sep-22 to Sep-23 is Yom Kippur (the Day of Atonement)
Sep-27 to Oct-04 is Sukkoth (the Feast of Tabernacles – See John 7)
It is a season of personal reflection and repentance.
REPENTANCE (
Teshuva
in Hebrew), the belief and the mandate that we really can and must change, is one of the greatest gifts that Judeo-Christianity gave the world. And it is one of the greatest gifts we can give ourselves. It is one that demands hard internal work because Teshuva (Repentance) requires good decision-making. We must choose wisely: every word we say, every small gesture, every action is a decision that has a causal impact on the next decision. But we make mistakes every day. So, according to the Lord's Prayer (Matthew 6), we make a daily habit of asking for God's pardon. But at this time of the year, we ask that God give us the wisdom and strength to make good decisions so that our repeated pattern of moral weakness and apology will finally be broken. This is what in part the Apostle Paul meant when he said (Ephesians 5:8-17):
"For you were once darkness, but now you are light in the Lord. Live as children of light (for the fruit of the light consists in all goodness, righteousness and truth) and find out what pleases the Lord. Have nothing to do with the fruitless deeds of darkness, but rather expose them. It is shameful even to mention what the disobedient do in secret. But everything exposed by the light becomes visible—and everything that is illuminated becomes a light. This is why it is said:
"Wake up, sleeper,
rise from the dead,
and Christ will shine on you."
Be very careful, then, how you live—not as unwise but as wise, making the most of every opportunity, because the days are evil. Therefore do not be foolish, but understand what the Lord's will is."
So, please partner with Victoria and me during this season for the next 21-days in Worshiping His Majesty through Fasting, Prayer, Reading the Word and Studying the Word.
We are expecting and believing for His highest and best for you…
In-Christ-4-U…
PM
Reference
: Erica Brown. Return: Daily Inspiration for the Days of Awe The Toby Press. 2013-2014.