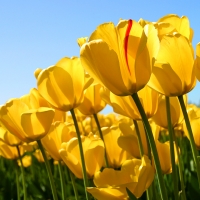 Our Vision for 2016
by Pastor Moh | January 4, 2016
We, at the Shepherd's House (TSH), have been serving our Middlesex community since August 2006. Our vision is about making a significant and sustainable difference in the lives of people around us—in our communities and in our cities. Our measure of success is transformation of our communities. Community transformation begins at the intersection of the needs and hopes of a community with the capacities and compassion of the local church.
Drawing from our sacred texts in Isaiah 65:17-25, we at TSH have found seven areas where we can help serve our community, and they are as follows:
• Public health for all, especially children and the aged
• Housing for all
• Food for all
• Meaningful work for all
• Family support systems
• Absence of violence
• Community celebration and happiness
Thus, we have partnered with "Council of Social Concern" in Woburn, MA (
www.socialconcern.org
), a non-religious community-based agency whose goals align with our vision. It is our hope that we can bring a greater degree of "significant and sustainable influence" in the lives of our community in the days to come. We encourage our congregation at TSH to work side-by-side with people of various backgrounds. I am constantly amazed at the miracle which happens when people of different faiths exercise social action together, recognizing that whatever our faith we still need food, shelter, safety and security. Our basic humanity precedes our religious differences.
There is a Hebrew word, a key term of the Bible during the days of Christ and Second Temple Judaism, for which there is no precise English translation:
SIMHAH,
usually translated as 'joy'. This is the "JOY of the LORD" which Nehemiah spoke about in Nehemiah 8:10. What it really means is the happiness we share, or better still, the happiness we make by sharing. It is about sharing what we have, seeing possessions less as things we own than things we hold in trust, one of the conditions of which is that we use part of what we have to help others...to be alert to the poverty, suffering and loneliness of others. The JOY OF THE LORD comes when we SHARE WHAT WE HAVE. Use part of what we have to help others...to be alert to the poverty, suffering and loneliness of others.
Now, as we move forward into 2016, I want to challenge the congregation of TSH to continue to honor the Lord with your giving and serving as we partner together at TSH to do more than we have ever done before. Our first step is to buy a "church-home" suited to expand our ministry operations – our goal for a healthy community transformation is strong, and our goal to make a difference in with more works of grace (Isaiah 58:6-12; Luke 4:18) is tremendous!
I want to thank you in advance for all that you are going to be doing for the people of our community in 2016. I believe that it is a privilege for all of us to be part of such a Christ-Centered-Church like TSH! The Lord has been blessing us more and more, and I really expect that this is going to be our greatest year together as a family church. We will seek to honor the Name of the Father, the Son and the Holy Spirit, and carry His Word, witness and works of grace and health into our communities.
I am very grateful to the Lord for all He has done and will continue to do through you, His people – my family and friends! May the Lord bless you and keep you! May the Lord make His face shine upon you! May the Lord turn His face toward you and give you Shalom – the peace, prosperity, health, wealth and the wisdom of Christ!
Psalm 23 2 U...
PM