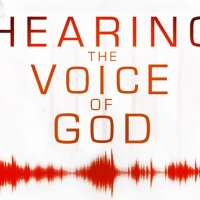 Hearing the Voice of God
by Pastor Moh | October 29, 2013
"…So then faith comes by hearing, and hearing by the word of God…" (Romans 10:17).

People often ask me about discerning the Voice of God in their lives. What is it? How is it done? How reliable is it? Is it complicated? etc, etc, etc.

I always remind them that God has been speaking to people from the beginning of human history, both directly and indirectly. Whenever and wherever people truly humble themselves before God, and open up their hearts to Him, He always responds to them. I have found that there are at least seven ways God speaks, and has spoken to, humankind. They are found in the Bible, and they are as follows:

God speaks through creation's artistry and majesty with such clarity that all humankind is held accountable to believe in the Creator… We are amazed at the beauty and majesty of His creation…just watch the beautiful sunset on a beach…(see Ps. 19:1-6; Rom. 1:20).

God speaks through the moral sense placed in the human conscience, so that a fundamental sense of right and wrong is innately present… this is your conscience…in your heart you will know if you've done the wrong thing…(see Rom. 2:14, 15).

God speaks through the evidential instances of divine providence that affect our lives and speak to our souls… I call these "divine coincidences and connections"…(see Gen. 28:10-17; Acts 16:7).

God speaks through signs and wonders or prophetic prompting by the Holy Spirit, and by these means He often convinces hearts of His power and presence… these may be miraculous things that happen in your life…(see 2 Kings 2:15; Acts 13:12; 1 Cor. 14:5,22-26).

God speaks through the still small voice of God that sometimes addresses people within their hearts… some people call this their "sixth sense"…(see 1 Kings 11:12; Isa. 30:21; Acts 10:9-12).

God speaks through His authoritative Word, the Holy Scriptures (see 2 Tim. 3:14-17), which He has given to us through prophets and apostles by the Holy Spirit…this is your BIBLE (see 2 Pet. 1:19-21).

God has spoken, ultimately and gloriously, through His Son, Jesus Christ, the living Word of God who has declared to us the Father's love for us and the saving way by which we may return to Him…this is our LORD & SAVIOR, Christ Jesus (see John 14:1-12; Heb. 1:1-4).
These seven ways, however, only remind us that (1) These are valid ways in which God speaks to us because the Bible tells us so and (2) we are to measure and validate the "voice of God" that we discern only by the Bible's full teaching and authority. Every thing must be validated only by and through the written Word of God!

God still speaks in all the same ways He always has: He is the changeless God, and His reach to humankind continually extends through every communicative means, including intimately speaking by the Holy Spirit with His own sons and daughters in Christ.

So in this light I welcome you to discipline yourselves to hearing God's voice – in the Bible, the Revealed Word & Will of God.

To open us to God's wisdom and instruction we must sensitize our ears to HEAR His Word. So, open your Bible to Mark 4, and READ it! It is the most important truth concerning the use of God's Word: Jesus' lesson on LISTENING!!!

The principal truth we will witness in Mark 4 is the absolute importance of hearing the words of the Bible. But hearing His Voice has much more to do with an attitude a Christian disciple must have in his/her heart. It is MORE than hearing the sounds of words and understanding their meanings. It is also OBEYING what it tells us to be and to do…Look at the following texts:

"…Therefore lay aside all filthiness and overflow of wickedness, and receive with meekness the implanted word, which is able to save your souls. But be doers of the word, and not hearers only, deceiving yourselves. For if anyone is a hearer of the word and not a doer, he is like a man observing his natural face in a mirror; for he observes himself, goes away, and immediately forgets what kind of man he was. But he who looks into the perfect law of liberty and continues in it, and is not a forgetful hearer but a doer of the work, this one will be blessed in what he does…" (James 1:21-25).
"…So then faith comes by hearing, and hearing by the word of God…" (Rom. 10:17).

These passages make it clear that "hearing the Word of God" has to do with (1) a person's willingness to be changed by what he or she hears and (2) a living faith that BELIEVES and ACTS – obeying His Word!

In short, our willingness to be changed by the truth of God directly determines our ability to see the change happen. We can transform our world by applying the Word's promises in our daily living.

With that in mind, please commit yourself to hearing the Word of God in the Bible – the foremost expression of the voice of God. You will be amazed at the results in your life, if you are willing and obedient to do what the Word of God says for you to do (Isaiah 1:19)!


Reference:
Jack W. Hayford. Living the Spirit-Formed Life: Growing in the 10 Principles of Spirit-Filled Discipleship